Marshall Hill lists the MLB's top free agents remaining to be signed..
It's that time of the off-season. Every year there is a lull in middle of the off-season. Most teams have filled their needs via trades or major signings in November or December.
By the time January or February roll around teams are making minor signings to fill out their roster or for minor league depth.
Most of this off-season's major free agents have been signed to long-term, high dollar contracts (i.e. Zach Greinke, Josh Hamilton, B.J. Upton), but there are still a few quality free agents out there.
Michael Bourn OF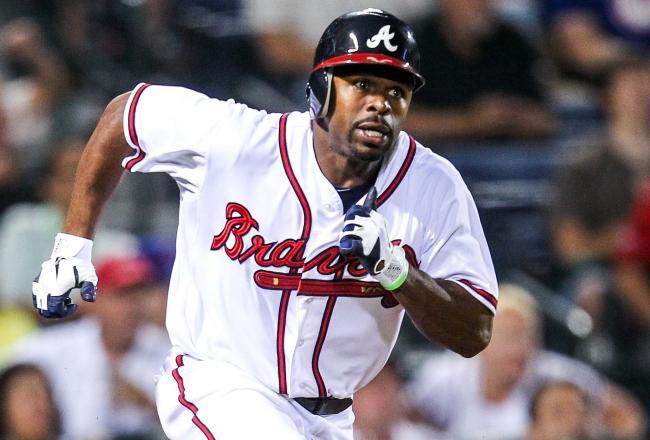 30 years old
2012 Stats – .274/.348/.391 155 Games, 9 HRs, 57 RBIs, 42 SBs, 6.0 WAR
Career Stats (6 Seasons) – .272/.339/.365, 22 HRs, 215 RBIs, 276 SBs, 19.0 WAR
Going into the off-season there were three top-tier free agent center fielders; Josh Hamilton, B.J. Upton, and Michael Bourn. Hamilton was going to get the largest contract and Upton was going to get the smallest. Somewhere in between there would be Bourn's contract.
With Upton and Hamilton signed, Bourn is the only impact center fielder on the market. Bourn has lost two possible suitors in the Phillies, who acquired Ben Revere from the Twins, and the Nationals, who acquired Denard Span also from the Twins. There are a few teams still out there that could use some help in the outfield.
The Rangers could use Bourns' speed and lefty bat to help balance out their lineup. The Cubs could sign him if they do not believe Brett Jackson will pan out.
They could then shift David Dejesus to right, giving them two speedy outfielders. The Mariners could jump in to the fray if Bourn stays unsigned long enough, maybe lowering the price tag. They are always in need of offense.
Best Fit: Rangers
Mystery Team: Dodgers (Because why not?)
Adam LaRoche 1B
33 years old
2012 Stats – .271/.343/.510 154 Games, 33 HRs, 100 RBIs, 4.0 WAR, Gold Glove, Silver Slugger
Career Stats (9 Seasons) – .268/.338/.482, 197 HRs, 684 RBIs, 10.3 WAR
LaRoche had the best season of his career in 2012, earning his first Gold Glove, Silver Slugger and finishing 6th in MVP voting. He has expressed interest in returning to the Nationals, and they have shown interest in making it happen. They have extended a two-year contract to him; however he seems set on a three-year deal. The Nationals seems very hesitant to offer a guaranteed third year, but they could offer a club of mutual option for a third year.
In recent weeks the Red Sox have been in contact with LaRoche. They reportedly agreed to terms with Mike Napoli earlier in the off-season, but his health has caused a delay in finalizing the deal. LaRoche at the moment appears to be the Red Sox's backup plan. The Orioles are also said to have had interest in LaRoche, but they appear to be just lukewarm on him.
Best Fit: Nationals
Mystery Team: Brewers
Rafael Soriano P
33 years old
2012 Stats – 69 Games, 2.26 ERA, 42 Saves, 9.2 K/9, 3.2 BB/9, 2.6 WAR
Career Stats (11 Seasons) – 2.78 ERA, 132 Saves, 9.4 K/9, 2.9 BB/9, 12.1 WAR
Soriano likely didn't do himself any favors by declining his $14 million option for 2013. He was seeking a multi-year deal, but will probably not get that much on the open market. He had a very good season in 2012 stepping in for the injured Mariano Rivera.
Soriano can close or setup depending on what is needed. The Yankees seem to make the most sense for Soriano. The Angels and Tigers could also use late inning bullpen help.
Best Fit: Yankees
Mystery Team: Dodgers
Kyle Lohse P
34 years old
2012 Stats – 16 Wins, 3 Losses, 2.86 ERA, 211.0 Inn, 143 SO, 38 BB, 3.9 WAR
Career Stats (12 Seasons) – 118 Wins, 109 Losses, 4.45 ERA, 5.6 K/9, 2.6 BB/9, 13.7 WAR
Lohse had the best season of his career in 2012. He set a career high for wins, innings, and strikeouts. He also set a career low for ERA. Adding his good 2011 to 2012, has the contact-inducing veteran figured everything out? Things have been quiet so far this off season for Lohse.
Teams may be afraid of overpaying for a 34 year-old who has only posted a winning record in five seasons and an ERA under 4 only three times. A return to the Cardinals cannot be ruled out.
The Rangers could use another top of the rotation starter to go with Yu Darvish. The Dodgers could boast the best rotation in baseball if they bring in Lohse. Kershaw, Greinke, Lohse, and Beckett could be very nice.
Best Fit: Rangers
Mystery Team: Red Sox
Honorable Mention: Joe Saunders, Jose Valverde, Scott Hairston, Shaun Marcum, Brian Wilson
Marshall Hill
I am 24 years old. I am currently attending St. Petersburg College and trying to get my bachelor's degree in History. I live in Seminole, FL with my fiance. I work for a mortgage broker by day, and I read up on all things baseball at night. Baseball has always been my passion, ever since I can remember. I am joining The Farm Club team to provide coverage on the Tampa Bay Rays, Chicago Cubs, and really anything MLB related. I am looking forward to start writing, and I am very excited to join The Farm Club Team.
Latest posts by Marshall Hill (see all)